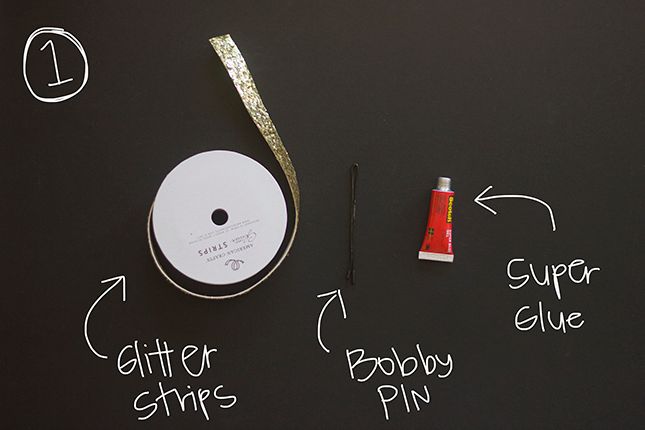 one day I was going to an event and I really wished I had a giant bobby pin like the ones at
shop ban.do
, but I didn't have time to order one. So I decided to see if I could make one like it, and I could, so I did! Here's how to make your own: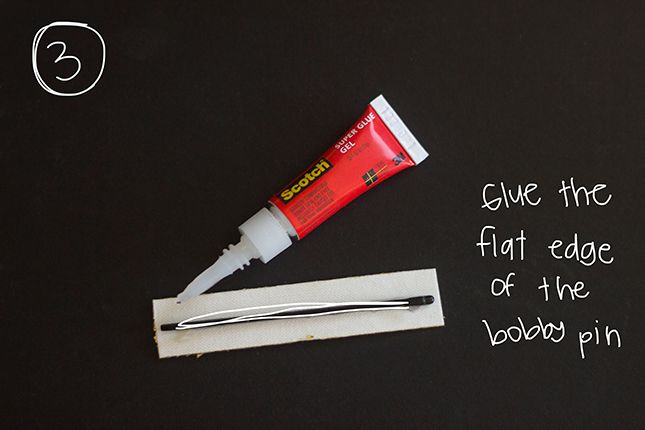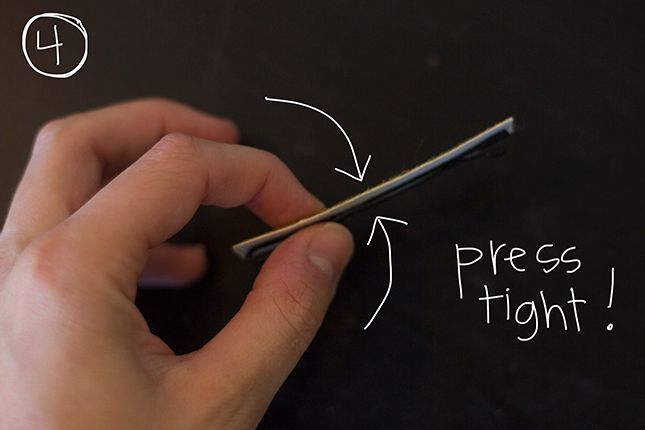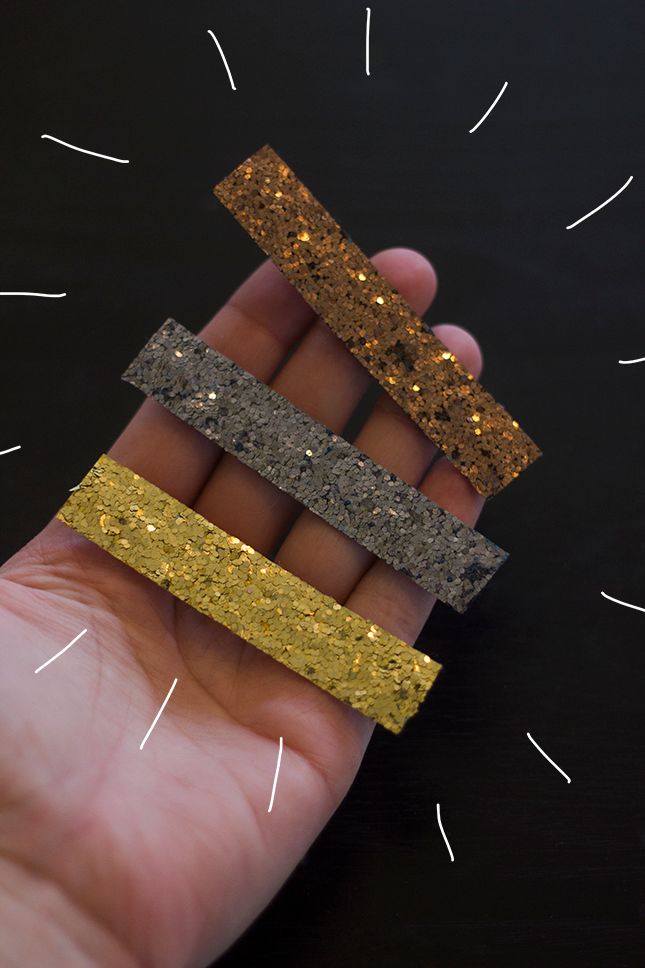 1 // you'll need:
+ Glitter Strips from Joann's (they have a few colors)
+ any size bobby pin (the bigger the better, I think!)
+ super glue
+ scissors
2 // cut a strip of the glitter strip to fit the size of your bobby pin. I like my strips to be a little longer than the pin so it doesn't peek out from underneath.
3 // glue the flat edge of the bobby pin, be careful not to get any on your fingers or inside of the pin so you accidentally glue it together.
4 // stick the glued part of the bobby pin onto the white side of the glitter strip & press it tight! the drying time depends on the type of super glue you use. I used the gel kind, and it took a couple minutes to really stick. make sure to wait long enough so you don't superglue the pin to your hair.
5 // ta da! now you have some fabulous glitter bobby pins to wear to your next occasion. I personally feel that these fabulous pins are the same as lipstick in that you can probably wear them with anything. at least I do. have fun & send me pictures if you do your own!